Un'area dedicata a chi in viaggio vuol sentirsi come a casa propria, ma scoprire luoghi della tradizione siciliana, dove ogni struttura ricettiva diventa un'esperienza unica, ricercata e controllata personalmente per offrire sicurezza e qualità, ma anche stile siciliano dal più antico e barocco al più moderno tecnologico e domotico, senza trascurare l'ecosostenibilità.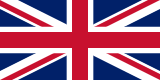 An area dedicated to those who want to feel at home while traveling, but discovering places of Sicilian tradition, where each accommodation becomes a unique experience, researched and personally controlled to offer safety and quality, but also Sicilian style from the most ancient and baroque to the most modern technological and domotic, without neglecting the eco-sustainability.
You will admire horizons stretching to 'touch' with your eyes magical boundaries of light and intense colors.
We are a partner of Via Francigene of Sicily http://www.viefrancigenedisicilia.it/tourOperator.php
choose one of the francigena routes to have a package organized by us for your slow and eco-friendly tourism.

Un espace dédié à ceux qui veulent se sentir chez eux lorsqu'ils voyagent, mais qui veulent découvrir des lieux traditionnels siciliens, où chaque structure d'hébergement devient une expérience unique, recherchée et contrôlée personnellement pour offrir sécurité et qualité, mais aussi style sicilien, du plus ancien et baroque au plus moderne, technologique et domotique, sans négliger l'éco-durabilité. Vous admirerez des horizons qui s'étirent pour 'toucher' du regard des frontières magiques de lumière et de couleurs intenses.

Nous sommes partenaires de la Via Francigene di Sicilia http://www.viefrancigenedisicilia.it/tourOperator.php choisissez l'un des itinéraires francigena pour bénéficier d'un forfait organisé par nos soins pour votre tourisme lent et écologique.
Eine Zuchfluchtsstätte dem Reisenden gewidmet, der sich wie zu Hause fühlen möchte und gleichzeitig die Orte der sizilianischen Traditionen entdecken will. Jede der einzelnen Unterkunft wird zu einem einmaligen Erlebnis, alle wurden persönlich ausgesucht und geprüft. Es wurden die Sicherheit und Qualität, als auch der typische sizilianische Stil zwischen Altertum und Barock bis hin in die technologische Neuzeit, in Betracht gezogen ohne jedoch die ökologische Nachhaltigkeit zu vernachlässigen.
Bewundern Sie neue Horizonte und berühren Sie die magischen Grenzen des Lichts und die intensiven Farben mit eigenen Augen.

Wir sind Partner von Via Francigene di Sicilia http://www.viefrancigenedisicilia.it/tourOperator.php Wählen Sie eine der Francigena-Routen und lassen Sie sich von uns ein Paket für Ihren langsamen und umweltfreundlichen Tourismus zusammenstellen.




In the sign of nature


Abbiamo scelto di avere anche un impatto positivo sul nostro pianeta con la collaborazione con un brand ecosostenibile, Ecofactory, che ci offre l'opportunità di scegliere per i nostri clienti che prenoteranno un pacchetto viaggio in Sicilia, progetti sostenibili come: Adotta un alveare, o un albero, con una cartolina digitale personalizzata che permetterà di adottare un alveare o un albero a distanza e ricevere, scansionando un codice Ecofactory, che darà lavoro, speranza e frutti.
Ecofactory è un'azienda siciliana, come noi, che collabora con associazioni in tutto il mondo ed in Sicilia, offrendo così il nostro piccolo, ma solidale contributo all'amiente ed al pianeta, per un mondo più sostenibile.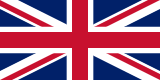 We have also chosen to have a positive impact on our planet by partnering with an eco-sustainable brand, Ecofactory, which gives us the opportunity to choose for our clients who book a travel package to Sicily, sustainable projects such as: Adopt a beehive, or a tree, with a personalized digital postcard that will allow people to adopt a beehive or a tree from a distance and receive, by scanning an Ecofactory code, that will provide jobs, hope and fruit.
Ecofactory is a Sicilian company, like us, that collaborates with associations around the world and in Sicily, thus offering our small, but supportive contribution to the environment and the planet, for a more sustainable world.


Wir haben uns auch dafür entschieden, einen positiven Einfluss auf unseren Planeten zu haben, indem wir mit einer ökologisch nachhaltigen Marke, Ecofactory, zusammenarbeiten, was uns die Möglichkeit gibt, für unsere Kunden, die ein Reisepaket nach Sizilien buchen, nachhaltige Projekte wie z.B.: Adoptieren Sie einen Bienenstock oder einen Baum mit einer personalisierten digitalen Postkarte, die es Ihnen ermöglicht, aus der Ferne einen Bienenstock oder einen Baum zu adoptieren und durch das Scannen eines Ecofactory-Codes zu erhalten, der Arbeit, Hoffnung und Früchte schenken wird.
Ecofactory ist ein sizilianisches Unternehmen, das wie wir mit Verbänden in der ganzen Welt und in Sizilien zusammenarbeitet und so einen kleinen, aber solidarischen Beitrag für die Umwelt und den Planeten leistet, für eine nachhaltigere Welt.

Nous avons également choisi d'avoir un impact positif sur notre planète en établissant un partenariat avec une marque éco-responsable, Ecofactory, qui nous donne la possibilité de choisir pour nos clients qui réservent un voyage en Sicile, des projets durables tels que: Adoptez une ruche, ou un arbre, avec une carte postale numérique personnalisée qui vous permettra d'adopter une ruche ou un arbre à distance et de recevoir, en scannant un code Ecofactory, qui donnera du travail, de l'espoir et des fruits.
Ecofactory est une entreprise sicilienne, comme nous, qui collabore avec des associations dans le monde entier et en Sicile, offrant ainsi notre petite contribution solidaire à l'environnement et à la planète, pour un monde plus durable.