Take it Slowly by Un'Altra Sicilia -Incoming Tour Operator nasce da un'idea di Paola F. J. Torrisi, sua fondatrice, che la dirige grazie ad una rilevante esperienza in campo turistico ed una competenza ventennale come 'Incoming Manager'.
Paola, dopo aver conseguito la Laurea in Lingue e Letterature Straniere ed un Master in Turismo presso la SIST di Roma, ha occasione di interessarsi subito all'Incoming Sicilia, acquisendo conoscenza di settore grazie anche alla costante presenza sin dal 2001 a molte Fiere del Turismo Europee: fonte imprescindibile di scambio del know-how e di incontri internazionali.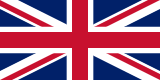 Take it Slowly by Un'Altra Sicilia- Incoming Tour Operator (DMC) was born to let know her lovely Sicily to strangers and Sicilians! Its General Manager, Paola F. J. Torrisi, prides herself on 23 years of experience in the incoming tourism and a 'hole in one' team!
She graduated in Foreign modern languages and literatures in Catania, then moved to Rome to obtain the Master in International Hotel & Tourism Management.
From 2001 she has attended to Incoming Tourism for Sicily, achieving very important business know- how by taking part in several European International Tourism Trade Fairs. She returned to Catania to build her carrier.


Take it slowly by un'altra Sicilia – Incoming Tour Operator wurde aus einer Idee der Gründerin Paola F. J. Torrisi geboren. Sie leitet die Agentur, dank jahrelanger Erfahrungen im Tourismus.
Sie blickt auf ein 23 jährige Karriere als Incoming Manager zurück. Nach der Promotion in Literatur und Fremdsprachen hat, hat sie ihren Master im Bereich Tourismus an der SIST in Rom erlangt.
Im Anschluss daran, konnte sie sofort ihre Kenntnisse im Incoming Bereich auf Sizilien anwenden und somit zahlreiche neue Erfahrungen sammeln. Eine, seit 2001, konstante Teilnahme an Touristikmessen in ganz Europa und weltweit verhelfen ihr zum internationalen Austausch und der Erweiterung ihres KNOW HOWS.



Take it Slowly by Un'Altra Sicilia -Incoming Tour Operator est née d'une idée de Paola F. J. Torrisi, sa fondatrice, qui la dirige grâce à une expérience significative dans le tourisme et à une compétence de dix ans en tant que 'Gestionnaire entrant'.
Après avoir obtenu un diplôme en langues et littérature étrangères et une maîtrise en tourisme au SIST de Rome, Paola a la possibilité de s'impliquer immédiatement dans la Sicile, acquérant une connaissance du secteur grâce à sa présence constante depuis 2001 dans de nombreux salons du tourisme européen: une source indispensable d'échange de savoir-faire et de réunions internationales.